« A body oil with many benefits... »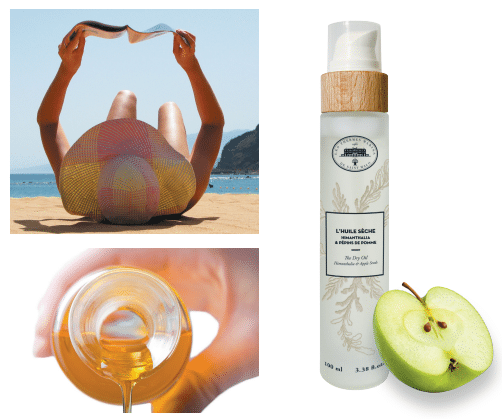 Thermes Marins de Saint Malo cosmetics puts the emphasis on oils for their extraordinary
nourishing and protective power.
Very moisturizing, body oils repair, soothe and have an amazing ability to penetrate theheart of the epidermis.
Himanthalia & Apple Seeds Dry Oil will be one of those rituals that we love, to intenselynourish the skin, protect it, sublimate it and perfume it with subtle sunny notes…
The Himanthalia & Apple Seeds Dry Oil is a true elixir for the skin in that it is a Virgin Oil.
It is a pure oil, free of foreign substances, clarified exclusively using physical processes.
It has not been subject to any treatments.
It holds on to all its properties because it has not been refined.
Rich in essential fatty acids and vitamins A, C and E, dry oil is truly a treasure for the skin: it nourishes, protects, softens, and brightens in a single stroke!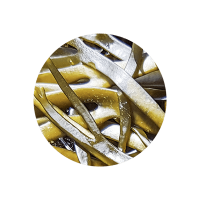 Himanthalia is a brown seaweed very common on the Breton coast. It is particularly rich in vitamins A, C, E and minerals.
Vitamins are natural antioxidants that protect the skin from the damage caused by free radicals.
Apple seed oil from the breton terroir
Rich in essential fatty acids, Apple Seed Oil is high in Omega 6, Omega 9, Vitamin E and phytosterols with antioxidant action which allows it to effectively fight against oxidative stress.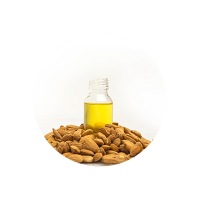 Used since ancient times for its richness in vitamins and Omega 9, Sweet Almond Oil lays a veil of sweetness on the skin.
The richer an oil is in polyunsaturated fatty acids, the fatty acid of which the stratum corneum is composed, the better its penetration into the skin will be.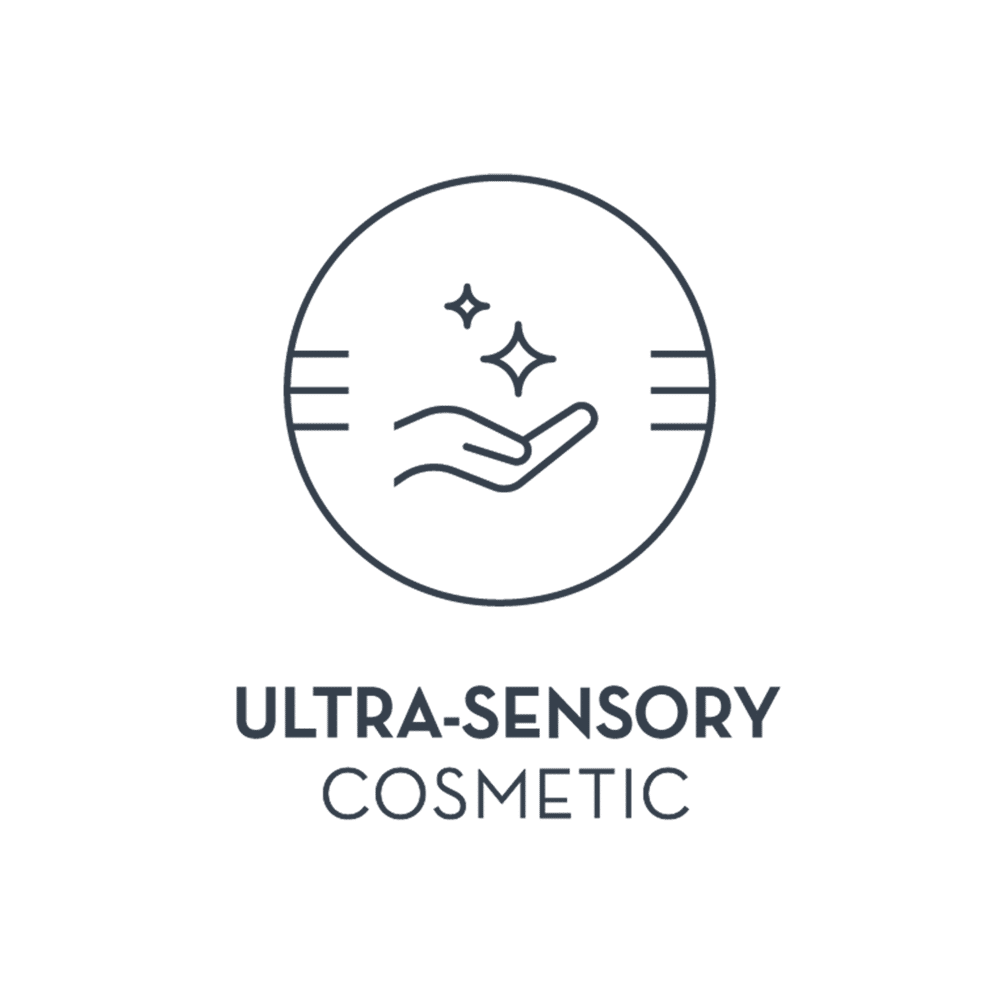 A sensory experience
Subtle fragrance combining floral (vanilla & tiare flower) and solar notes.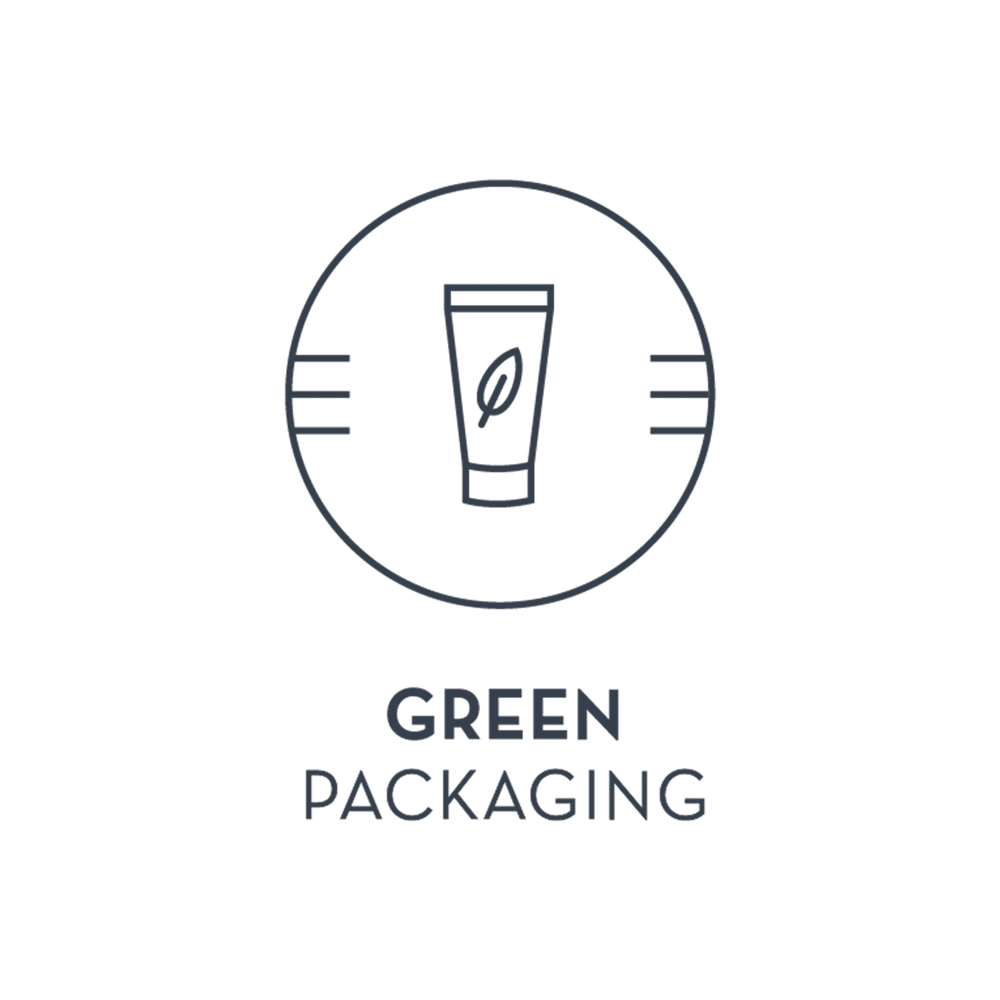 Eco friendly packaging
Frosted Glass Bottle with Wooden Cap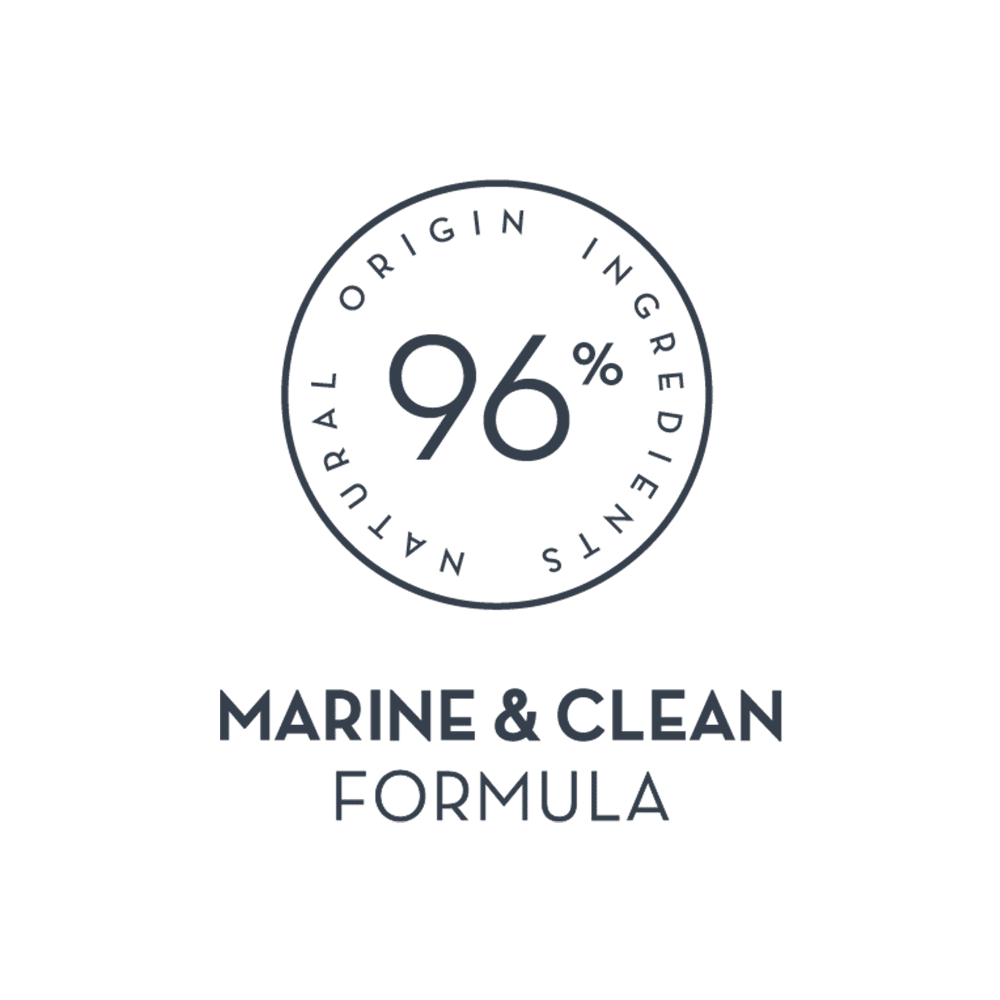 A "NATURAL & MARINE"
COSMETIC
Noble and healthy raw materials
Beauty tips
The Himanthalia & Apple Seeds Dry Oil can be used can be used all year round if you have very dry skin, or in winter if your skin needs more comfort, whatever its type.
It is recommended to remove the dead skin cells from the skin's outermost layer by exfoliating it with Oyster Shell Powder Scrub or Granita Scrub Noni and Coconut, before applying the oil.
Your oil will, thus, be able to fulfill its role
perfectly: nourish, moisturize your skin and protect the brand-new cells of your epidermis!
Before applying it, warm the oil between your hands, then make it penetrate with light massages..